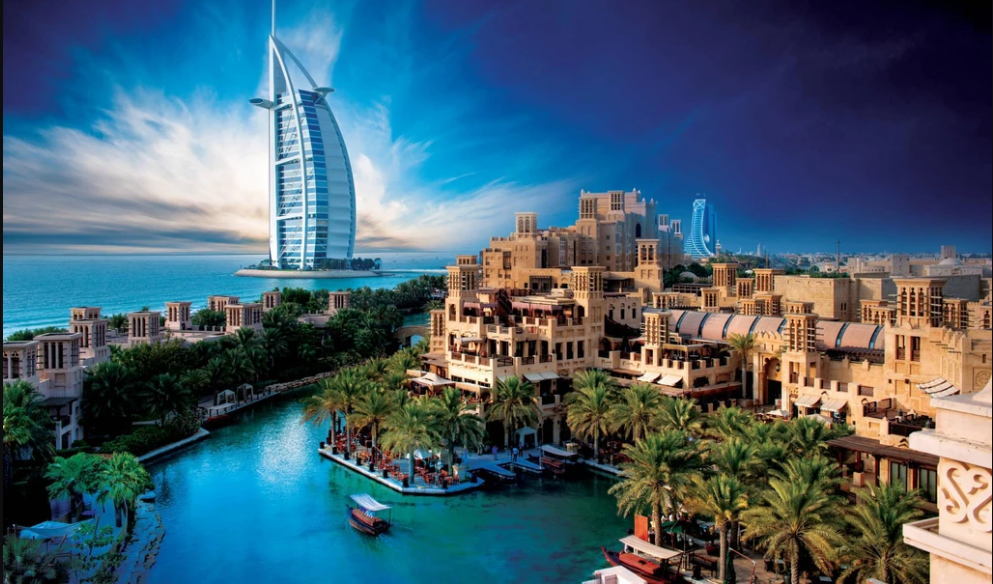 1. What is a Tourist Visa/Visit Visa?
Tourist visa/visit visa is for those tourists who are not eligible for visa on arrival and visa free entry in the UAE. Though tourists around the world can apply for a tourist visa to UAE, girls below the age of 18 years cannot apply for this visa. They are eligible to get a tourist visa to UAE only when they are travelling with their parents.
To make travel for families and children easier in the UAE, in July 2018, a Cabinet resolution was passed which said that children under the age of 18, who are travelling with adults are eligible for a free visa from 15 July to 15 September every year.
Duration of Tourist/Visit Visa: A tourist visa/visit visa to UAE is issued between 30 days to 90 days, depending on the requirement of the tourists, or whether it is a single entry or a multiple entry.
Your Tourist Visa can be Applied by:
Airlines:

Any airline can apply for your tourist visa, provided tourists abide to their terms and conditions.

Agencies and Hotels:

Licensed travel agents and hotels in UAE are also eligible to apply for your visa. However, they have certain conditions like, the tourists have to make their travel plans through the concerned travel agency or make reservations in the hotel who apply for their visa.
Misconceptions:
The UAE Embassies do not issue visas. One can apply for UAE visas through UAE based airlines, agencies or hotels, who would then forward it to the official visa-issuing authorities. The authority to issue or reject the visa application rests on these officials.
Extending your Tourist/Visit Visa:
Any tourist or visit visa can be extended for a maximum period of 30 days twice, upon renewal, without having to leave the country. This means that a visitor can stay in UAE for 60 days at a stretch without leaving the country. Moreover, one can extend their stay for another 30 days by applying for a second renewal. Tourists have to apply for the second renewal before the expiry of the first renewal at the cost of AED 600. Those failing to renew their tourist or visit visas can extend their stay with a fine of AED 100 per day, which will be calculated from 10 days after the visa expires.
However, the new rules for extension of tourist visa or visit visa are not applicable for:
Those who are residents of GCC countries (countries from the Gulf Co-operation Council)
Those accompanying GCC nationals
Those on special entry permits
Those on 96 hour permit for special mission
Where to Apply for Renewal of Tourist Visas:
Renewal for tourist visas can be applied either online or offline. Entry permits or tourists visas can be applied through the website of Federal Authority for Identity and Citizenship (ICA) or General Directorate of Residency and Foreigners Affair (GDRFA), under the ministry. While GDRFA offers online and offline facility to apply for a tourist visa and renewal, ICA offers only online services to apply or renew the visa.
You can also contact your agencies for renewal of your tourist visa.
Renewing Visa through Online Channels: :
ICA
Through this website, individual tourists can apply for either a new visa or renew their visa at least three days before their visa expires. You start the process by first registering yourself on the portal.
Request information
Attach documents
Review Application
Application fees
GDRFA
Through GDRFA, you can apply for renewals and fresh applications in each emirate. The GDRFA offers online visa renewals and applications for the following countries:
Dubai
Abu Dhabi
Sharjah
Ajman
Ras Al Khaimah
Fujairah
Offline Channels:
The offline channels provided by GDFRA ask the visitors to apply through authorized typing centres where visa applications are typed and processed through the respective GDFRA emirate. After the approval the applicant gets a message followed by the original permit.
Individual Level:
If you do not wish to go to an agent or any online channel, you can directly visit the GDFRA office. You must visit the office 48 hours before your tourist visa or visit visa is about to expire. Submit your passport and payment at the visit visa renewal counter and your extension will be stamped immediately.
Through Travel Agents:
Contact your travel agent three days prior to the date of your visa expiry in order to process the renewal request
This service is available on all working days from Sundays to Thursdays.
Documents Needed:
Copy of passport (First page and last page)
Validity of the passport should be minimum six months
Passport size photograph
Copy of the original visit visa
Renewal Fees
Conclusion
With the renewal of your tourist visa/visit visa being so easy, take every opportunity to cash this opportunity of visually savouring the picturesque landscape of UAE and have a hassle free stay with your loved ones.